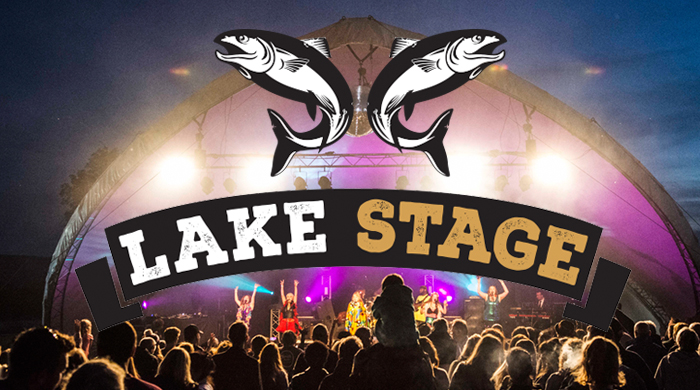 LAKE STAGE
Our main stage is the beating heart of the festival and the beating is so loud you'll definitely want to dance to it! Music announcements coming soon.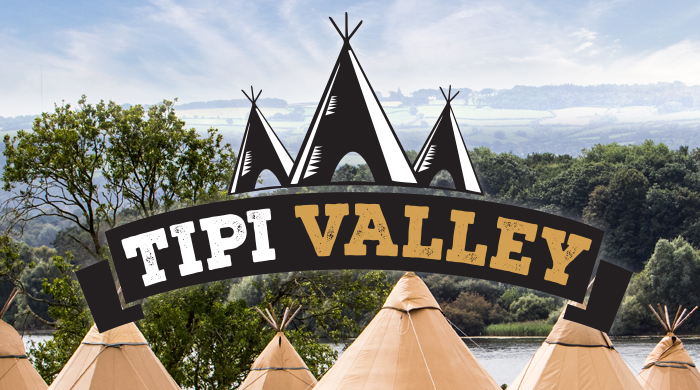 TIPI STAGE
Seven beautiful tipis come together to make this venue. Expect plenty of knees up music and also giant musical gatherings for the little people on Saturday and Sunday mornings. More information coming soon.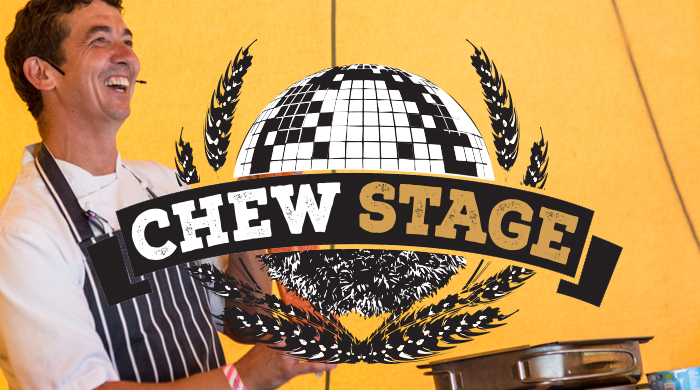 CHEW STAGE
This is our lovely tummy-satisfying food area. Chew your way through delicious local produce – all 100% organic. It is perched at the top of the hill so you can sit and enjoy your tasty treats with the best view of the lake and surrounding countryside. This is where we host the wonderful Midnight Feast and Sunday Picnic as well – so if you like your food served with a side order of the joy of sharing the experience with lots of other festival goers then this is for you. We also have a range of cooking workshops hosted by top chefs throughout the weekend, so not only can you take away with you a belly full of food and a heart full of laughter, but also some culinary skills to boot! Check back here for more details soon.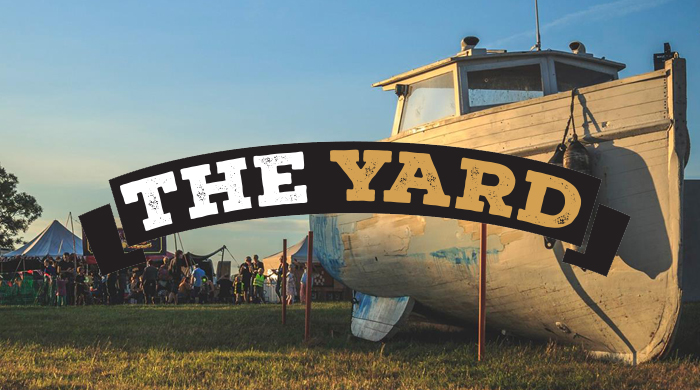 THE YARD
Presented by 'On Fire & Rescue'
Want to get your groove on? Then you have stumbled across the right place! From the outside it may look like a strange collection of disused vehicles, but find your way inside and discover the magical neon beating heart of the party.  You'll be inside our electric corral of rave wagons, led by a DJ booth inside a fire engine, where the very air is infused with dancing.
Discover DJs galore, dance-offs, musical statues like you've never experienced before, and even a circus. Plus the legendary Vibe Roulette – the interactive party where audience decides dance floor destiny! Instigate a spin at any time, and watch the crowd change pace as the DJ switches genres. It could be anything from Jungle to Power Ballads.
And you'll be well lubricated with a delicious array of rum-based cocktails from Fat Boy's Rum Shack, the original Jamaican party hut!
Day or night The Yard is always open. Venture inside during the day for fun and games galore. Bring the kids to master the decks or learn some circus skills. Or get playful with us and experience the hobby horse gymkhana and unusual sports such as 'foxing'.
Then rest in one of Fat Boy's hammocks with a rum punch to watch the sun go down, and witness the neon heart pulsate once more with electric beats and circus enchantment, all under starry skies.
Come and shake your junk at The Yard!
Line-up announcements coming soon.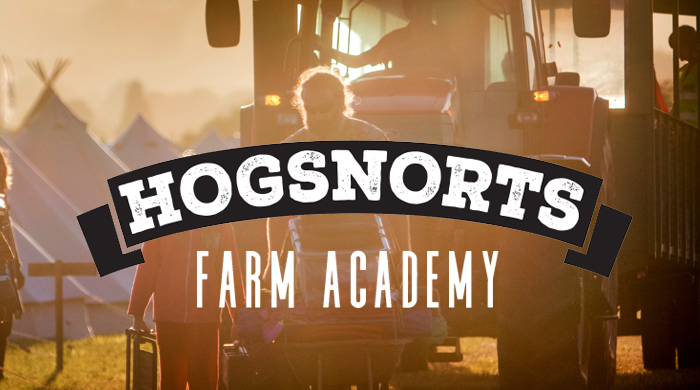 HOGSNORTS FARM ACADEMY
Introduce your kids to life on the farm at the Hogsnorts Farm Academy, they can get their hands dirty with plenty of fun interactive activities, learn new skills such as sheepdog training and even meet some of the animals – a proper sheducation! More details available soon.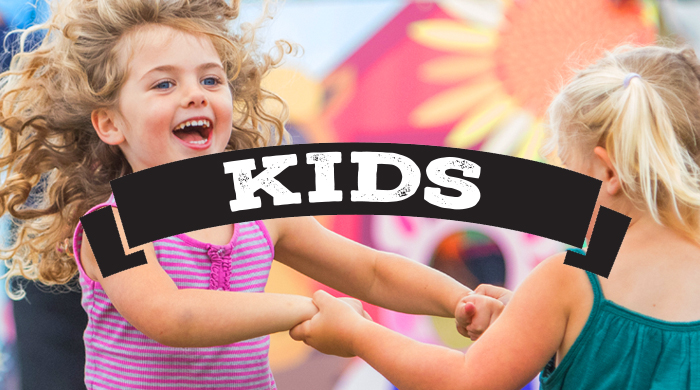 KIDS
Valley Fest is a veritable wonderland for children. We don't have a 'kids area' because there are fun activities for them around every corner. There will be arts and crafts workshops, junior discos, a chance for them to hone their DJ skills, go foraging, get involved with farm life at Hogsnorts, entertainment to inspire and delight them and tractor loads more! Watch this space for further details.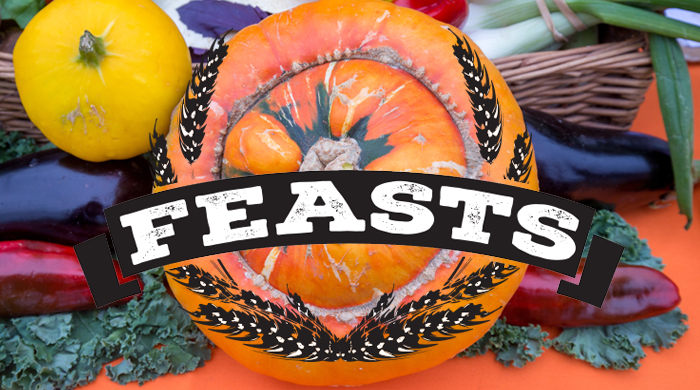 FEASTS
We love our feasts! Our ethos at Valley Fest is all about good people, good food and good times, and this brings together all of those things. For just £5 you can buy a food box filled with scrumptious treats, then we all sit together and enjoy the food and the company. The Midnight Feast takes place on the Saturday night and harnesses the joy of those midnight feasts you used to relish as a child. It's the thrill of doing something completely out of the ordinary, plus it has the added bonus of taking place under the stars with scintillating beats in the background and the buzz of enjoying with a big group of like-minded folk. The Sunday Picnic has a laid back Sunday feel to it and is the perfect punctuation to a thrill-packed festival, to stop and lay back on the grass with fine food and take in the picturesque view. And remember, all the food is organic.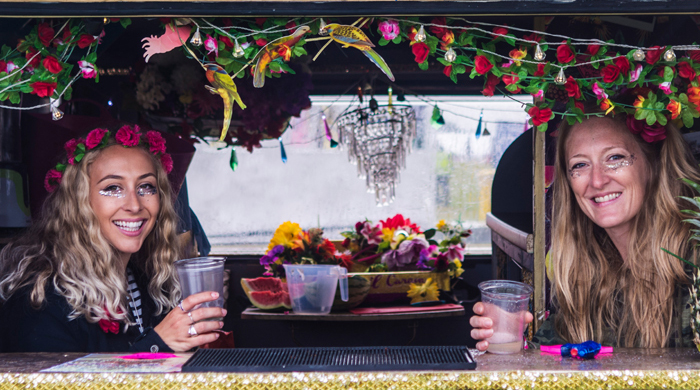 POPPING UP
On top of all of the musical and culinary delights, you can also expect the unexpected – surprises around every corner – installations, performances and happenings to thrill and amuse you. And don't forget our warming firepits as well – beautifully designed and lovingly crafted by artists, sit by these and imagine yourself in another world.